Payment Options
The Town of Pink Hill offers a variety of convenient payment options for our customers. Simply choose the option that best suits your needs.
Online Bill Pay
NEW! Online Bill Pay is fast, easy, and the best way to pay your water and sewer bill on your schedule. We accept credit and debit cards and offer this convenient service free with no added fees.
IMPORTANT PLEASE READ BEFORE PROCEEDING WITH BILL PAY: When completing the payment form, please enter the account number found on the bill into the Invoice Number field and the Service Address into the Description field. Enter the credit card billing address in the billing information section. This will help to avoid processing delays.
Other Payment Options
Payment By Mail
If paying by check or money order through the mail, please send all payments with your payment coupon. To avoid late fees, please mail your payment at least five-seven business days before the due date specified on your bill. Our mailing address is PO Box 530 Pink Hill, NC 28572
Payment Drop-off Location at Town Hall
You may pay your bill in person at our office address or drop your payment in the drop box located beside our front door. We accept cash, check, money orders, debit and credit cards. We also accept debit/credit card payments over the phone. To avoid longer wait times, please note that Mondays, Fridays and the first day after a holiday are normally very busy.
Payment by phone
You may pay your water/sewer utility bill via phone with your debit/credit card at no additional fee to process this payment. Please have account number, name of account holder, or location of services for payment over the phone.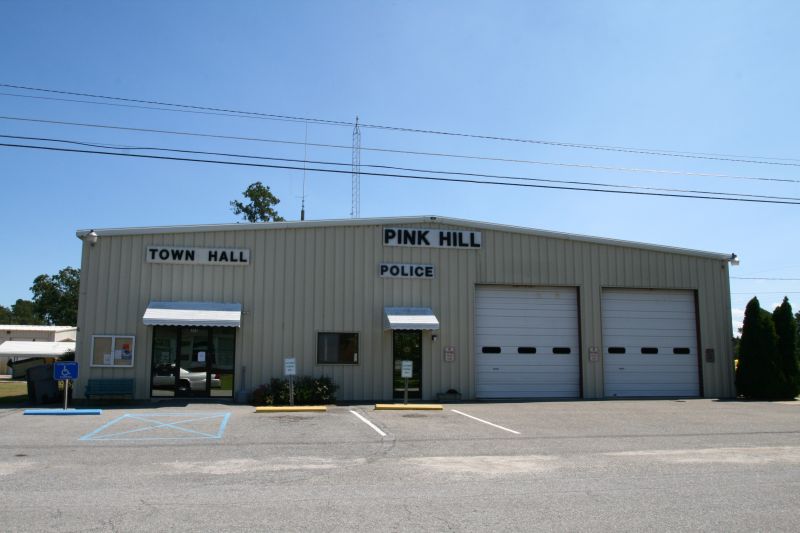 Town Hall
Payment Address
Town of Pink Hill
P.O. Box 530
Pink Hill, NC 28572